Additional ISO Certifications We Offer in Memphis, Tennessee (TN)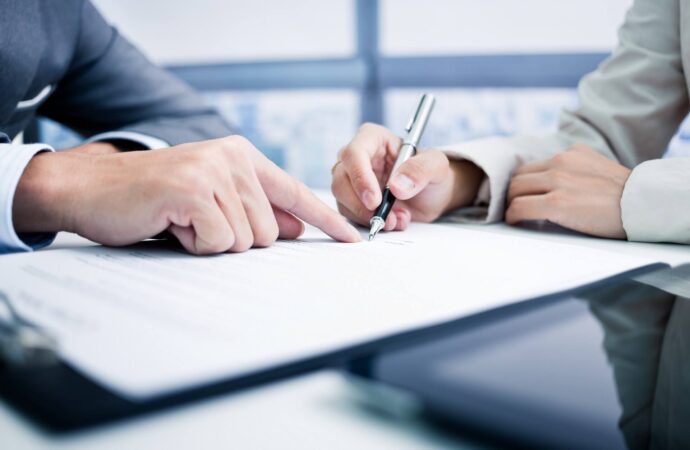 Aerospace AS9100
AS9100 aerospace is an international standard that relies on the requirements for an organization's quality control program.
Aerospace AS9101
It defines the content & regulations for recording audit compliance and process improvements according to the standards of  9110.
Aerospace AS9102
This standard requires that a sample object from a first production run of a new component or assembly (repeated as major adjustments occur) be checked against specifications to prove that the manufacturing process, software, and tooling will produce compatible parts; this practice is referred to as First Article Inspection (FAI).
Anti-Bribery ISO 37001
ISO 37001 helps companies in reducing the possibility of fraud in their internal activities and through their regional supply chains.
Asset Management ISO 55001
The standard offers an effective means to manage asset ownership risks and expenses while promoting quality growth and value formation.
Automotive Core Tools (APQP, AQP, PPAP, FMEA, SPC, MSA, R&M)
The IATF 16949 specifically requires these tools to show an auditors' competence. A significant consideration for performance is effective to use of these tools during an audit.
Automotive IATF 16949
This standard was created to implement a quality management system for the automotive industry and is based on ISO 9001.
Body Armor BA 9000
This standard protects the body armor's structural consistency and ensures protected devices do not malfunction throughout its operation.
Capability Maturity Model Integration (CMMI) Levels 1-5
This is a process-based approach that is used to assess an organization's sophistication across different domains. In the US, the Electronic Development Institute (SEI) presented the idea of CMM as its foundation.
Cybersecurity Maturity Model Certification (CMMC)
Established by the DoD, government agencies, and industry professionals, the CMMC provides a clear set of cybersecurity standards and best practices to implement for the Defense Industrial Base supply chain.
Counterfeits AS6081
The SAE Aerospace Framework standardizes procedures for determining credible outlets, minimizing the possibility of falsified parts being circulated, monitoring suspicious or reported counterfeit items, and referring suspicious items to authorities.
Energy ISO 50001 and SEP
The cornerstone of SEP is the certification of changes in energy efficiency, which is achieved using a protocol of measurement and verification (M&V), designed specifically for SEP. The energy efficiency changes may be introduced before or during the certification audit in compliance with ISO 50001.
Environmental ISO 14001
Part of the ISO 14000 quality protection standards network, ISO 14001 is a global specification that organizations should adhere to. Integrating it with other principles of management systems, most notably ISO 9001, can further assist in achieving organizational objectives.
Ethical Sourcing SQFI
Implementing an SQF management system tackles the food quality and safety requirements of a customer and offers the remedy for industry who are supplying local and global food markets.
Facility Management ISO 41001
ISO 41001:2018 defines specifications for a Facilities Management (FM) program where an organization wants to show a reliable and successful distribution of FM that meets the organization's objectives.
Responsible Care RC14001
RC 14001 is the multinational policy of the chemical sector, implemented in 52 countries where chemical producers operate together to consistently enhance their efficiency in terms of safety, the atmosphere, and sustainability.
Food Safety Modernization Act FDA FSMA
The FSMA laws are meant to allow for simple concrete steps to be taken at each of the points of the food supply chain to avoid pollution.
Food Safety ISO 22000
The ISO 22000 requirements lay out exactly what a Food Safety Management System (FSMS) ought to be. It is to ensure that food is safely controlled in the food supply chain, even up to where the product is consumed.
Forestry SFI ATFS (Sustainable Forestry)
SFI specifications and on-product labeling assist buyers in making informed purchase choices, based on where their forestry products were sourced.
Gluten-Free Certification (GFC)
Gluten-free certification is a mechanism intended to support patients suffering from celiac disease and other gluten-related conditions by ensuring that food, drink or supplement follows strict health requirements.
Info Security ISO/IEC 27001
Through this standard, any company which has confidential details, whether for profit or not, small business or industrial, governmental or private, will gain from the introduction of ISO 27001 to protect their information.
International Traffic in Arms Regulations, ITAR
Is the United States law governing the production, selling and delivery of articles and services relating to defense and space as specified in the United States Munitions List (USML);
IT Service ISO/IEC 20000-1
ISO 20000 presents you with the methods and structure to support you in navigating the ITSM whilst helping you to show that the company meets best practice. You can reach better quality for the uniform standard, helping to enhance the implementation of IT services.
Laboratory Accreditation ISO 17025
ISO/IEC 17025 is an accreditation at the organization level based on a standard issued by the International Organization for Standardization (ISO) for research and calibration laboratories.
Medical Devices ISO 13485
Certification to this level ensures clients and customers that service is taken extremely seriously by the organization and that you have a program in place to guarantee the quality of medical devices.
Occupational Health and Safety Management System (OHSMS) ISO 45001
Is an integral aspect of a risk control plan for a company. Implementing an OHSMS helps a company to safeguard its employees and contractors.
Packaging ISO 15378
This standard was created by stakeholders in the pharmaceutical industry to provide manufacturers of materials planned for use as packaging for medicinal products with a Quality Management System (QMS).
Quality ISO 9001
ISO 9001 includes specifications for a quality management system for services and products that are relevant globally.
Supply Chain ISO 28000
This is an ISO standard issued by the International Organization for Standardization that specifies the standards of a management system primarily dealing with the protection of a supply chain.
Telecommunications TL 9000
A universal standard defining Quality Management System (QMS) standards for the design, development, production, delivery, deployment, and maintenance of telecommunications products and services.
Audit Management Systems ISO 19011
The standard provides guidelines on the implementation of an audit system, auditing standards, and the evaluation of persons accountable for conducting audit programs.
Outsourced Internal Auditing
Outsourcing Internal Audits helps the company to hire a temporary audit specialist team to execute unbiased analysis and evaluations, and to submit reports.
Virtual Internal Audits
Virtual auditing allows the participation of subject matter professionals to do an internal audit remotely.
Second Party Audits
A second-party audit is an external investigation carried out on behalf of a company by a client on a manufacturer or through a contracting organization.
Supplier Audits
A supplier audit is performed for an organization whose purpose is to achieve an unbiased evaluation of the compliance of its contractors or suppliers with the terms, conditions and intent of the contracts and/or agreements between two parties
Supplier Evaluation
Supplier evaluation is a concept employed by many businesses and organizations, via a sequence of assessments, to review and authorize their current and prospective suppliers.
Compliance Audits
A compliance audit is an impartial review to ensure a company adheres to applicable legislation, statutes, and regulations or organizational standards, such as corporate bylaws, safeguards, and policies and procedures.
Pre-assessment Audits
A pre-assessment audit is performed before a certification/registration examination is undertaken.
Documentation Audit/Desk Audit
A digital audit is typically a review of an organization's standard documentation to maintain compliance with higher-level documentation to familiarize the auditor with the QMS of the auditee. It is normally performed during an audit.